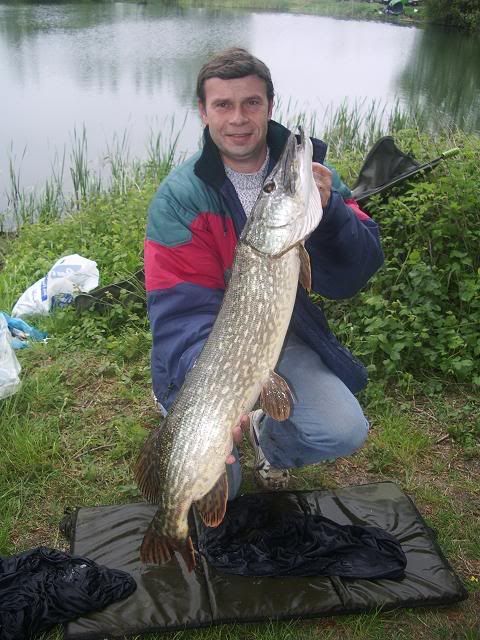 The regions first fish-in took place last Sunday on a small secluded pit in the wilds of deepest Essex. Due to unforeseen circumstances, only seven hardy souls pitched up to do battle with the Essex Esox. Ray Pemberton was straight in on the action with a cracking fish of 17lb taken on a copper spoon, closely followed by Mick Doohan with a nice fish of 10lb.
Later that morning, a narcoleptic Jon Synnuck was rudely awoken from his slumber by a 19lb 4oz fish making off with his deadbait. After a couple of pics, the 19 was slipped back, only for it to swim off.....and take his livebait!!!....I knew these fish were hungry but thats just plain greedy!!! John also added a 12lber and a couple of jacks to his tally.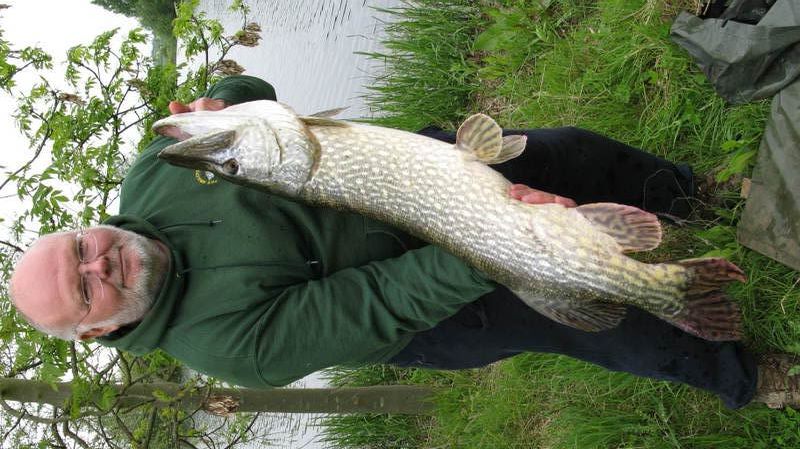 Yours truly opted for a more roving approach (roving around the whole pit about four times in fact!)and managed to winkle out a handful of jacks and two nice doubles of 16lb 6oz and 18lb 14oz on the trusty 'ol Springdawg.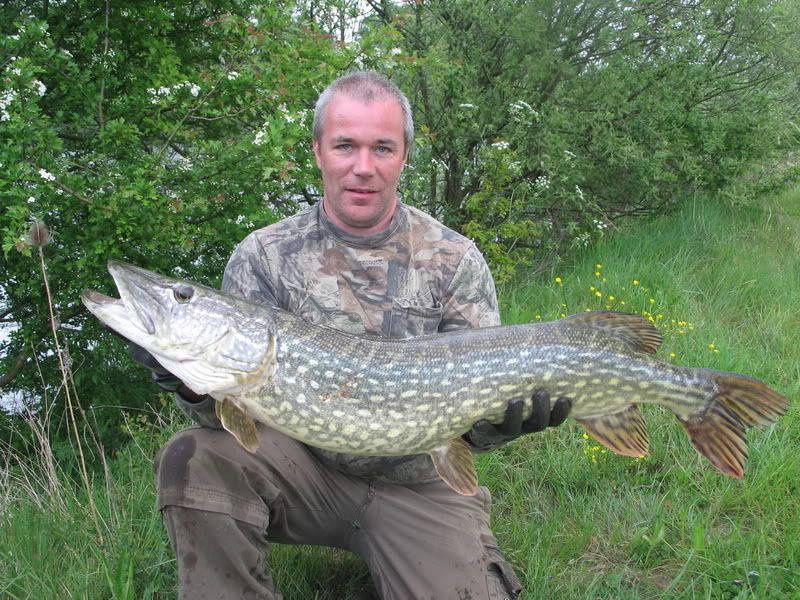 .
Gary noticed that the roving approach was paying dividends, so off he went armed with his chubby shad, only to return minutes later, with a fish under his belt, a big smile, and a slashed thumb!
All in all twenty fish were taken during the course of the day with all members catching, with five doubles caught and a handful of nice sized jacks, but the roving approach obviously didn't suit Pete Fish!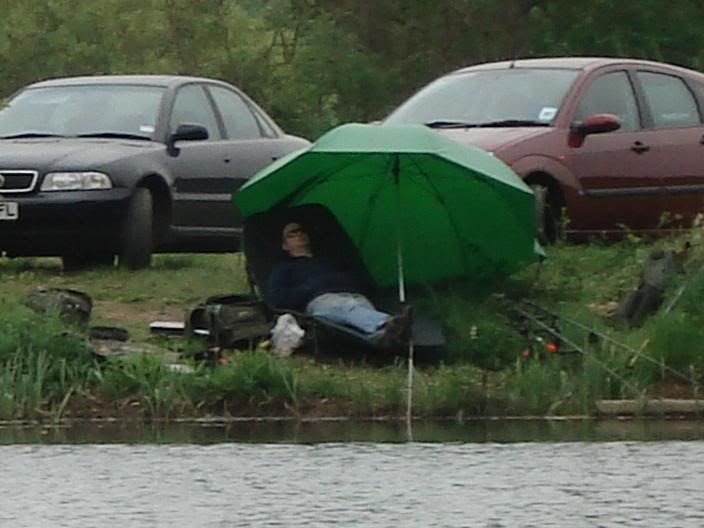 A big thanks has to go to Ray for organising the day, and to Malden AC for allowing us access to their water.
John Synnuck has an idea for a fish-in later in the year, and I guarentee you won't want to miss out on this one!! All will be revealed at a later date!